Let's take advantage of these highlights to get together throughout the year to discuss your strategic and business challenges
around cyber intelligence and cybersecurity!
An opportunity to (re)discover ChapsVision CyberGov and its sovereign solutions.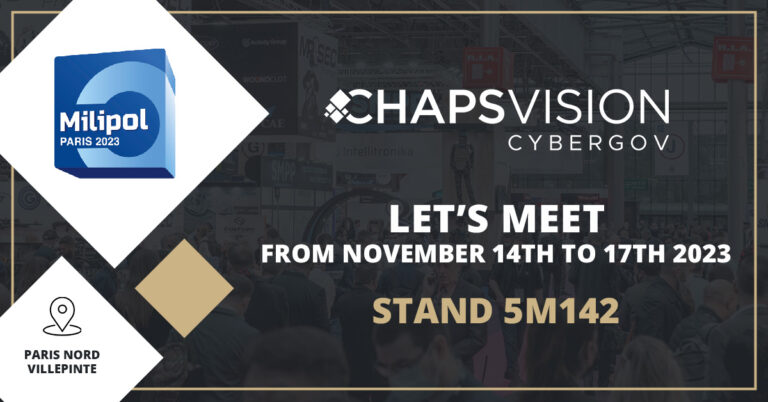 ChapsVision CyberGov will be delighted to welcome you to Milipol Paris, the world's leading event for state safety and internal security.
Aware that data processing in the Defense and Security sector is particularly strategic for detecting potential threats and risks to States, ChapsVision CyberGov will take this opportunity to present the best of its sovereign digital investigation technologies based on data and data processing.
Discover our previous event:
The black gold of the 21st century, data is not new, but its evolution comes from its proliferation, its volume and its heterogeneity.
These new dimensions are revolutionizing the working methods of intelligence agencies, our armed forces and government investigation services.
At this first edition of the Club Data Sécurité Défense, we dedicated the day to deciphering the latest market trends and unveiling the best in digital investigation technologies to serve our sovereign interests.